Cypress adds Senior Commercial Brokerage Associate
Posted on January 6th, 2020
FOR IMMEDIATE RELEASE
January 6, 2020
Contact: James Harrison
803.834.7014 ext. 1
jharrison@cypresscommercial.com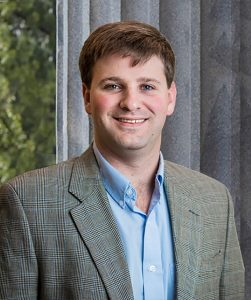 CYPRESS ADDS SENIOR COMMERCIAL BROKERAGE ASSOCIATE
Cypress Commercial and Investment Real Estate, a Columbia based firm serving the Southeast, is pleased to announce the addition of Coleman Davis to its team.
Davis, a native of Columbia, SC, has worked in the commercial real estate business over 5 years as a Commercial Broker. He is a 2013 graduate of the College of Charleston with a degree in Political Science.
Davis joins the team as a Senior Commercial Brokerage Associate.  He will be focused on expanding the firm's sales and leasing activities in the Midlands and throughout the Carolinas.
"We are excited to add Coleman to the team," said James C. Harrison, III, CCIM, Broker-In-Charge, of Cypress. "His experience, reputation and enthusiasm for the business will assist us in better serving the needs of our growing client base."
About Cypress Commercial and Investment Real Estate
Cypress Commercial and Investment Real Estate has emerged in recent years as a leading boutique real estate investment firm in the Southeast. The team of real estate veterans specializes in triple net lease opportunities, investments for private and corporate investors and general commercial brokerage. Founded in 2009 as Cypress Real Estate Partners, the company has comprehensive knowledge and experience in commercial and investment real estate and is dedicated to meeting investors' acquisition and disposition needs, always working to maximize the value of their clients' investments. Cypress is located at 3101 Devine Street in Columbia, SC. For more information, please visit cypresscommercial.com